OUR ATTORNEYS
Glenn Block
818-957-0477 ext. 103
[email protected]
A.J. Hazarabedian [View Bio]
Christopher Washington [View Bio]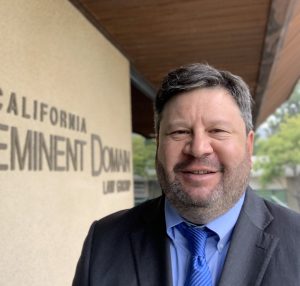 Glenn Block has concentrated his law practice solely in eminent domain for over twenty years. A successful trial lawyer, he represents both business and property owners in direct and inverse condemnation actions. He also represents public agencies in acquiring property for public use.
Repeatedly recognized by Southern California Super Lawyers® and awarded Martindale-Hubbell's Client Distinction Award, Glenn has successfully represented many property and business owners throughout California to recover maximum compensation.
Glenn has served as Chair of the Land Use, Planning and Environmental Law Subsection of the Los Angeles County Bar Association (LACBA). He also speaks on a variety of eminent domain related topics for various professional organizations.
After obtaining a degree in accounting from San Francisco State University and his law degree from Brooklyn Law School, Mr. Block began his practice with Goldstein, Goldstein & Rikon, the foremost eminent domain boutique firm in New York City, where he represented business and property owners throughout the metropolitan area. Thereafter, and prior to joining California Eminent Domain Law Group, Glenn was an eminent domain partner at Sullivan, Workman & Dee in Los Angeles.
Glenn is licensed to practice law in California and New York and is a member of various bar and professional associations.